Sore Throat Soothers
Raspberry Vinegar
This old traditional remedy needs to be prepared in advance. It is a mixture of slightly sweet and sour tastes, which will help to alleviate a sore throat. Raspberries are bursting with vitamins and minerals that support the immune system. Their antiseptic effects will ease the soreness and protect the throat from infection. The cider vinegar helps to inhibit any micro-organisms and may comfort the inflammation.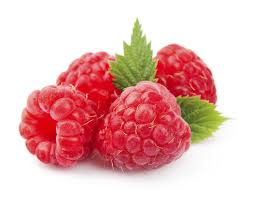 Ingredients:
600 mls (1 pint) organic cider vinegar
1 kg fresh raspberries
Method: Wash the raspberries, place in a large jar and cover with the cider vinegar. Leave in a cool, dark place for around two weeks. When ready, strain the mixture and discard the pulp. Store the Raspberry Vinegar in a clean, glass bottle. When needed – dilute 1 tsp in cup/mug of warm water and drink three times a day.
Honey and Lemon
The combination of honey and lemon is a time tested remedy for soothing sore throats. Adding the extra spices in this recipe provides warmth and relief to upper respiratory infections. Cinnamon and cloves have antimicrobial action, and decongestant properties. Lemon juice (similar to honey) is a fantastic antiseptic, and high in Vitamin C. Honey will help to sooth and calm an irritated throat. Overall, this warming drink will aid in boosting the immune system, and is perfect in fighting the symptoms of or cold or flu.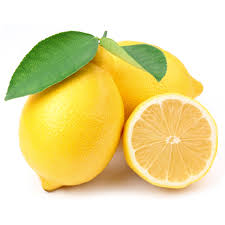 Ingredients: (for 1 person, makes 2 servings)
2 cups/mugs water
4 tsp lemon juice
Honey to taste
4 cloves and half a cinnamon stick
Method: Put the water in a pan with the cloves and cinnamon stick, and bring to the boil. Cover and simmer for 10 minutes. Strain and stir in the lemon juice and honey. Drink with lemon slices.
Thyme and Sage
This classic herbal combination is very quick to make, and great at relieving a sore throat. Both thyme and sage have a distinctive flavour, and excellent antiseptic qualities. They are  wonderful herbs for coughs, colds, flu and fever – that may be accompanying a sore throat.
Ingredients: (for 1 person, makes 2 servings)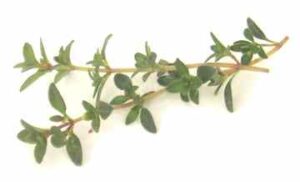 15 g (0.5 oz) dried thyme (can use fresh thyme)
15 g (0.5 oz) dried sage (can use fresh sage)
2 cups/mugs boiling water
Method: Put the herbs in a cup/mug, pour over the boiling water. Leave to infuse for 10 to 15 minutes, and drink. Avoid thyme and sage if pregnant.