Essential Oils for Writer's Cramp
Writer's cramp is a condition that is caused by spasms (or cramps) occurring in particular muscles of the h
and, fingers and forearm. It usually occurs when the hand is over used. There is poor writing posture or pen-hold, which results in a strained muscle. Or the writer is pressing down too hard on the paper, leading to muscle spasms and pain. It can also happen as an involuntary, sustained muscle contraction with an abnormal posture. This type of writer's cramp is known as focal dystonia.
Those that get writer's cramp are not always writers – they can be students, composers, engravers and anyone who holds their hand, fingers and forearm in the same position for a long time. The main symptom is a cramp and spasm like pain – which will need to be treated as it may get progressively worse. Massage with essential oils can be one of the best solutions.
Essential oils may help to:
ease muscle pain and spasms
improve circulation
provide some pain relief for sore, aching muscles
relax tight and tense muscles
stimulate blood flow
Useful Essential Oils for Writer's Cramp
Cypress – this has anti-spasmodic qualities, so helps with problems associated with spasms and cramps.
Rosemary –  the pain relieving and anti-spasmodic action make it a good choice for muscle and joint pain.
Eucalyptus – has analgesic and anti-inflammatory properties, so will be useful for muscle and nerve type pain.
Hyssop – has anti-spasmodic qualities, so will help with pain, spasms and cramps.
Geranium – can aid in toning muscles, ease nerve pain and is anti-inflammatory
How to Use
Mix together equal parts of the applicable essential oils (as described above) – you can choose around 3 or 4 different ones to mix together. Add a base oil to this – as a general rule, use 5 drops of essential oil to each 1 teaspoon of base oil (for a base oil – coconut, olive, avocado, jojoba and sweet almond are good choices, or any vegetable oil will do). Store this mixture in a glass bottle to use when required.
Massage: Massage the oil blend into the affected area around two or three times a day. Before using for the first time, please do a skin patch test, to check for sensitivity.
Some Example Blends
Blend 1
Mix together and use morning and evening: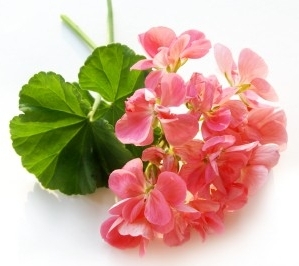 Geranium with Hyssop and Cypress
Blend 2
Mix together and use morning and evening:
Cypress with Rosemary and Eucalyptus
Base Oils
Avacado Oil – 100% pure Avocado Oil, a carrier oil that is good for moisturizing the body, face, hands, and cracked heels. Contains Oleic Acid, vitamins A, B1, B2, D and E, potassium, phosphorus, magnesium and calcium. Not tested on animals and vegan friendly. Packaged using sustainable paper and cardboard.
Sweet Almond Oil – A wonderful base oil that contains vitamins A, B1, B2, B6 and E, and is particularly suited for nourishing the skin and moisturizing eczema.
Jojoba Oil – A beautiful golden oil, high in natural oils that resemble those found in the skin. It is able to dissolve into the skin and help soothe any damage or irritation. Particularly suited for use with acne, dry skin and scalp, eczema, psoriasis, inflammation, rheumatism and arthritis.